26
Hello friends! My name is Akilah, and I'm 26 years old.
Turning 25 was a major trip for me; it's a milestone age and it forced me to come to terms with the fact that I'm growing up.
More than any other age, it made me take stock of where I was in life and solidify where it is I'm trying to go. It caused a lot of anxiety! I'm still struggling as far as adulting goes (if you say you aren't, you're lying), but at 26, I'm at peace with my age and kind of excited about what's to come.
8
I am one of EIGHT children! Well, to clarify: my parents had six kids, and my step-brothers came with the package when my dad married my step-mom. They aren't related by blood, but my step-sibs have been around for the majority of my life, so they count to me!
61
It's hard for me to do anything without honoring him in some way, so here it goes: my father passed away last year at the age of 61. It seems way too young to me, and I still have trouble reconciling it sometimes. He was and always will be my hero. Cliff Russell was the first African-American Press Secretary in the city of Detroit under the Archer administration, the first African-American Senior Director of Communications in Major League Baseball history, the host of American Black Journal, and an overall fixture in Detroit media and politics. If he were asked though, he would say that nothing made him more proud than being a father to the six (and then 8) of us did.
Beautiful stuff, huh?
1
I'm a reformed cat lady. Seriously. At my peak, there were 8 little felines running around this house. These days I've grown up, scaled back, and only have one pet: an almost-two-year-old Belgian Malinois named Zeus. He's energetic, stubborn strong-willed, a little sassy, and overall the most loving being I've ever known. He's more than enough pet for me at this point in my life.
7
The confessions keep on rolling in this post, so here's another for posterity's sake: I am BTS obsessed. In truth, I probably never got over the phase of my life when boy groups were really poppin', but as I aged I became more of a closet fangirl. Even my first two years as a BTS fan were on the down low. Being a young 20-something still squealing over dudes singing and dancing in sync (haha) seemed age-inappropriate. Well, I am here today to tell you that age-appropriateness does not exist, and I am a loud and proud supporter of these 7 men. I'm hoping to get tickets to their concert in May! Fingers crossed.
57
The most stressful, rewarding thing I've ever done in my life was being an organizer for the Women's March on DC in January of 2017. I spent months fundraising and was able to charter a bus to send 57 people to the march for FREE! I was even able to provide snacks and DC Metro cards so people could get around. Any time I feel like I haven't done enough with my life, I think about the lives that were changed by being able to have that experience.
722
That's the farthest I've ever been away from home in miles. I spent the summer in Atlanta in 2016 and I can't wait to travel more. I've always had a strong sense of wanderlust, and find that being able to travel fuels that even more. I'm open to suggestions on where I should go next!
14
Being an aunt has been one of the defining roles of my life, and I'm okay with that. My eldest nephew made me an aunt 14 years ago. I probably won't fully understand how parents feel for a long, LONG time, but there's something about the swell of pride I feel whenever he says anything that makes me feel like I understand just a bit. Altogether I have seven nephews and one niece, and they are the world to me.
172
That's the number of movies and shows in my Netflix queue right now. You're probably asking yourself the same question I ask myself: "When the hell is she actually going to watch all of that?"
Great question! I'll be sure to update with my progress.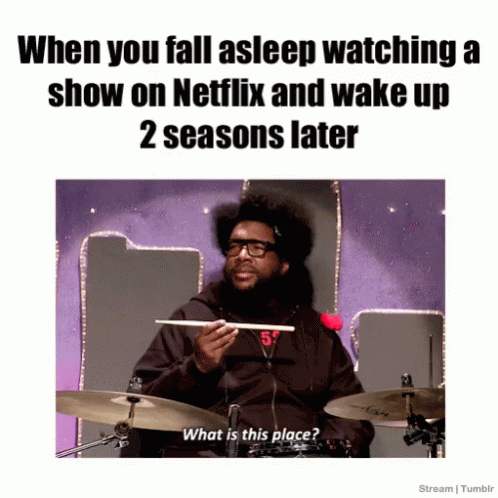 313
This is an easy one: the area code to the city I love! An appreciation for Detroit was instilled in me from a young age and has only grown as I've come into adulthood here. So much so that I had to incorporate it into the blog name!